Read our updated list of the largest steel companies in Kenya. These companies manufacture and supply the steel needed to build infrastructure. This list features 8 researched and selected as the best in Kenya.
Let us dive in,
Beginning from a Single Tube Mill located in Athi River, Devki Steel Mills Limited has diversified and grown in over more than 2 decades into one of the largest multi-product steel manufacturer in Kenya.
Devki Steel Mills operates from multiple locations of Ruiru, Athi River and Mombasa and serving the market through supplying a wide range of steel products with Diamond mark of Quality at economic costs to achieve 100% customer satisfaction.
square bars, tmt bars, round bars, angle bars, tee bars, zed bars, flat bars, M S plates, Black pipes, circular/ round furniture hollow section tube, square hollow section tube, rectangle hollow section tube, chain link, u nails, wire nails, weld mash, brc, binding wire, barbed wire, razor wire, clout nails, chicken wire.
Since 1970, Apex Steel has endeavored to exceed customer expectations by offering sustainable solutions to the building construction and engineering industry.
Apex Steel is now synonymous with quality and reliability, and has become one of the best choice for deformed bars and quality piping solutions.
apex tmx, cut and bend, angles and window sections, black pipes, square tubes, rectangular tubes, circular hollow sections, flat bars, round and square pipes, wires and aluminium
In 1997, Bhachu Industries Limited diversified into manufacturing of steel products with the incorporation of its sister company ACCURATE STEEL MILLS focusing on the manufacturing of various steel products.
They manufacture a range of steel products, predominantly for the construction and fabrication industries. Their pursuit of excellence over the past decade has made their products stand apart from the market.
t sections, flat bars, TMT bars, mild steel angles, Z sections, square bars, hollow sections , mild steel plates, black pipes, panel mesh, chain link fencing, B.R.C, z purlins.
The Tononoka Group of Companies is a privately owned group whose business activities began in 1980 with the formation of Tononoka Hardware Limited that became a major supplier of steel products in the Kenyan market. The Tononoka Group has earned an enviable and reputable position in terms of quality, cost-effectiveness and customer service over a period of time.
The initial growth of the trading business opened an opportunity for commencement of a small manufacturing facility and the idea blossomed into the formation of Tononoka Steels Limited in March 1991. Tononoka Steels Limited is now a major producer and supplier of various products.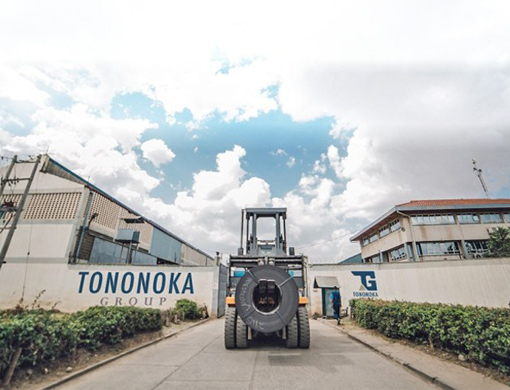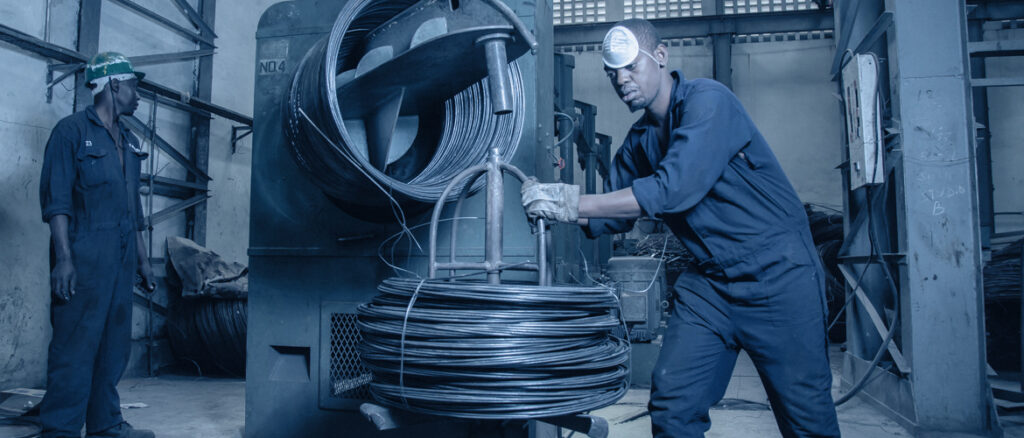 square hollow sections, rectangular hollow sections, black round pipes, galvanized pipes (water pipes), chequered plates, galvanized sheets, CRCA sheets, Guard rails, zed purlins, open profiles,  TMT bars, round bars, square bars, flat bars, angles, I beams & H beams, U channels, steel sheets & plates, seamless pipes, stainless steel sheets. Welded mesh & BRC, binding wire.
The Doshi Group is a leading provider of steel products established in 1930 in Mombasa, Kenya.
Over the years, the Doshi Group has maintained its commitment to consistently offer customers the highest quality products and solutions through raw materials and manufacturing processes that conform to local & international standards.
That, coupled with exemplary customer service and continuous innovation is what has led to their 90 years legacy.
The Group's headquarters are in Nairobi, Kenya; with other operations In Mombasa and Eldoret and regional presence in Tanzania and Uganda.
Angles, Channels, Expanded Metals, Wire Nails, Steel pipes ( galvanized and black) , square hollow sections, open profiles, beams & columns, steel bars, rectangular hollow sections, steel borehole casings & screens, concrete reinforcers, steel sheets & plates.
Tarmal Steel started out from humble beginnings thirty years ago as a hardware shop in Mombasa and have now grown into a company with an annual capacity of a hundred-thousand metric tons, making them one of East Africa's leading manufacturers of steel, wire, and Allied products.
They have invested in latest tech like a fully automated Steel Rolling Mill, Tube Mill, and a complete Wire Mill. Their mills have high production capacities, meaning they can offer the best possible quality at an affordable price.
Their brands POWERSTEEL and FARASI WIRE have become trusted names in the steel industry, renowned for their high quality.
power steel, hollow sections, farasi barbed wire, farasi nails, farasi BRC, wire rods, weldmash, , I-beams, Angles, chequered plates, mild steel plates, U-channels, flat bars, aluminium plates, galvanized plates, farasi  
Abyssinia Group of Industries is one of the largest steel producer in East Africa with capacity in excess of 350,000 metric tons per annum. Using mineral resources from its own mining operations in Homa Bay County and imported uncompromised billets.
hoop iron, zed purlins, roofing nails, collated nails, TMT bars, round & square bars, Equal angles, flat bars, steel sections – tee, zed steel sections, mild steel rectangular hollow sections, mild hollow square hollow sections, round hollow sections, black pipes, mild steel plates, BRC, weld mesh, binding wire, chain link, barbed wire.
8. Kens Metal Industries Limited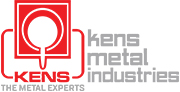 In 1984 they started pressure die casting of brass and Aluminium, while also installing a small Brass extrusion press.
In 1996, they ventured into stocking and supplying ferrous and nonferrous materials and installed a continuous casting for copper based alloys.
They are currently one of the best steel companies in Kenya for supplying engineering materials.
stainless steels, engineering steels, wear resistance steel, mild steels, cast iron, tool steel, aluminium, copper based alloys.
For any additions and/or corrections, email editor@fundilink.co.ke
Find the best welders near you